Founded in 2001 by Professor Ricardo Dediós, Mistral Spanish Academy had set itself the mission of teaching Spanish with modern and interactive techniques in small group classes. Always attentive to the needs of our students, we have followed their evolution and adjusted our programs to satisfy all types of students : from those who seek a basis for their travels to those who wish to work in spoken and written Spanish.
Our experience has taught us that the flexibility associated with the constant search for teaching aids lead to a competence whose only beneficiaries are the students of the academy.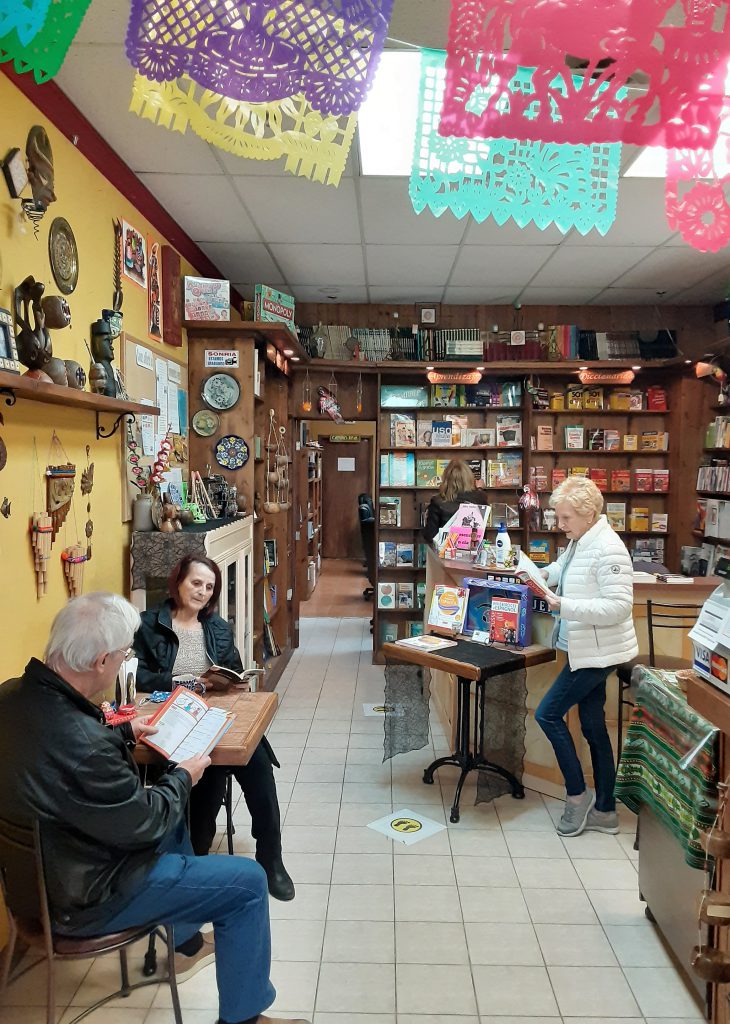 Our means: Your objectives
We believe that in order to speak a new language, all possible means must be used. It is our role to make them available to you.
By teaching: by choosing a complete program that will allow you to acquire a good grammatical base and practice conversation as your knowledge grows.
By the teaching staff: by choosing competent teachers, of Spanish mother tongue, willing to share with you some great socio-cultural wealth.
Through practice: by offering you activities outside class hours such as coffee-conversation, book club, Latin songs workshop, weekly history and civilization study, cultural evenings 5 to 7 monthly and annual immersion trip, a Spanish bookshop filled with teaching manuals, exercises, activities and graded readings.
Through the personalized approach: by offering you help with homework, the resumption of a missed course, the catch-up in private lessons and the possibility of participating in the online course during a trip or an impossibility to make it to class.
Through the online approach that allows us to integrate students from all over Quebec, Canada and even elsewhere in the world

Despite the large number of students we have, you will always be recognized at the academy because our mandate is to listen to every student.