Our academy offers you several weekly activities where it is possible to practice and perfect your spoken and listened Spanish. They are all led by a teacher or facilitator whose mother tongue is Spanish and who is passionate about the activity he leads. Weekly activities are at a cost of $10 per one-hour session if you are enrolled in an academy course and $16 if you are a friend of the academy. It is possible to buy a participation card of 12 sessions for the price of 10. It is valid for 4 months and allows you to attend various activities.
Our former students or those who have studied elsewhere are always welcome to our cultural activities whose aim is to keep their level of conversational Spanish active according to their interest
This opportunity to practice your Spanish in a group of comparable levels, around a good coffee in a typical Latino café bistro is offered four times a week.
The conversations are led by a Latin American teacher or facilitator who will ensure that everyone has a chance to speak, who will correct you but not to the extreme and who will provide you with the themes. Available all year round.
View the current session schedule under the Subscribe tab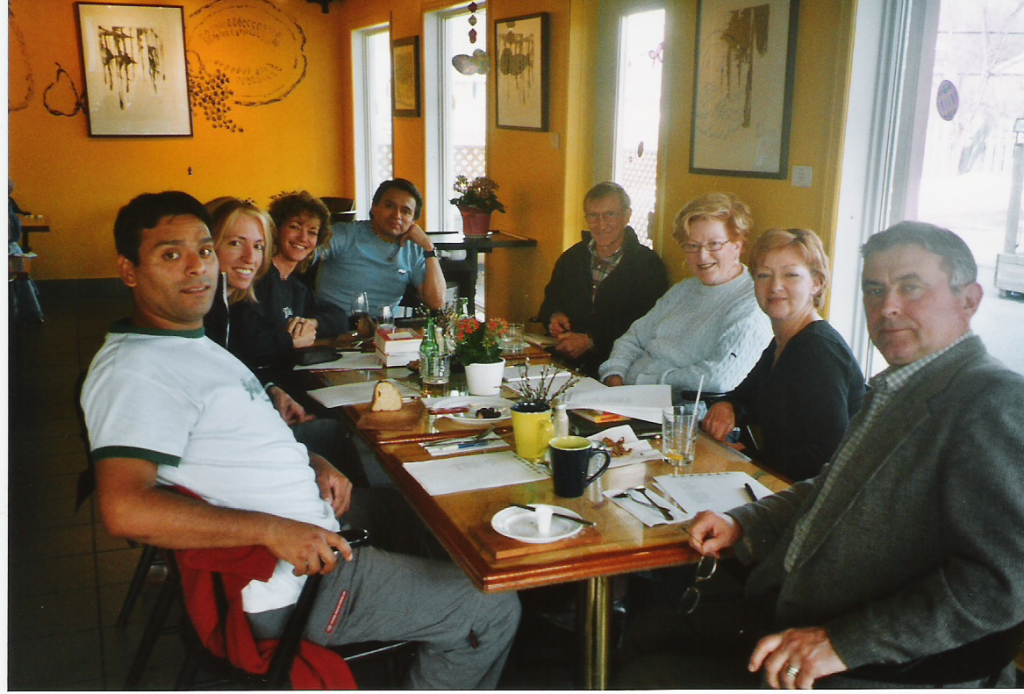 Activity «alegre» or joyful animated by the singer of the duo Terra Mia who will present 2 songs per activity. Together you will analyze the lyrics, learn more about the author and performer, listen to the song, sing it and sometimes even dance it!
If the heart tells you! See the current session schedule under the Subscribe tab.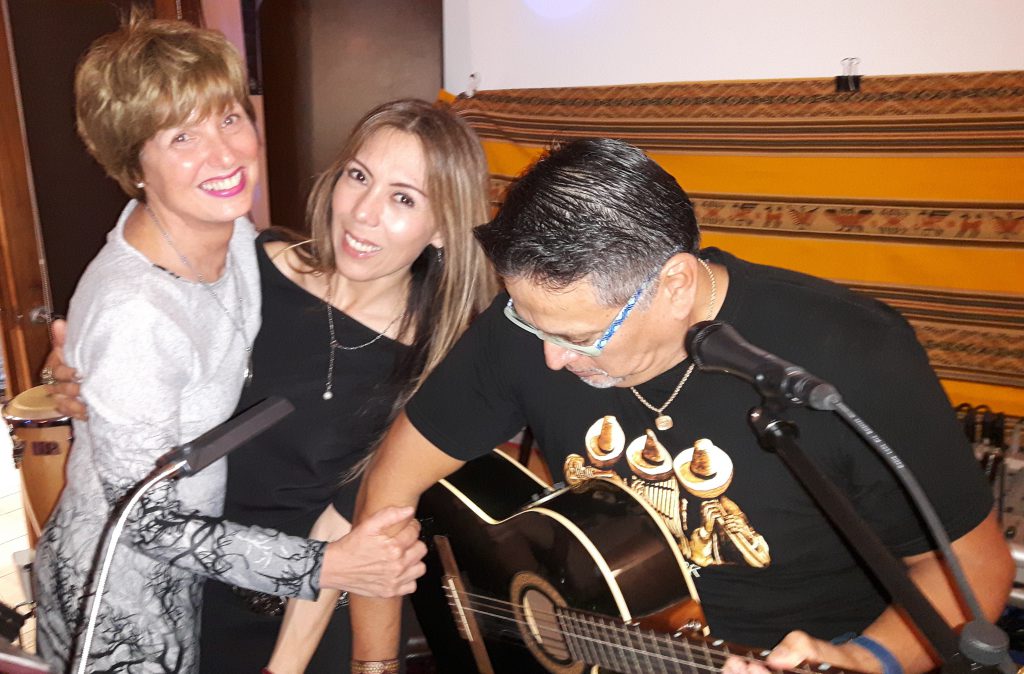 Do you have an interest in history? Especially Hispanic history? The multiple pre-Columbian tribes, the Mayas, the Aztecs, the Incas, the conquest of the
Europeans? The founding professor of the academy who studied Hispanic history and
Literature at Concordia University is a history buff and will pass it on to you.
See the current session schedule under the Subscribe tab.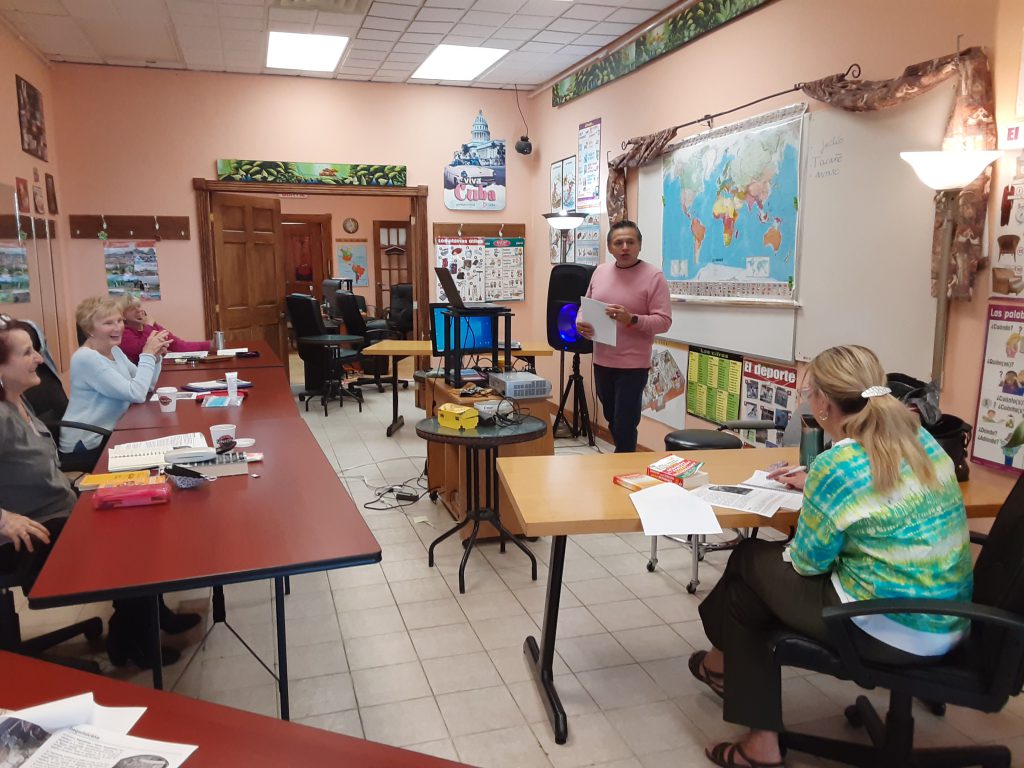 If you like reading and have the challenge of getting to know new authors, we invite you to come read, analyze and understand the texts that our passionate professor of reading will present to you. These are text courses read in class that will not require you to read a full book at home.
See the current session schedule under the Subscribe tab.
The last Friday of the month is a busy evening at the Academia Mistral. We prepare tapas and present you well-known and lesser-known Latin songs with our duo of singers Tierra Mia. As we are generous, the all-you-can-eat tapas serve you plenty of supper and our musicians never stop at 7pm! After an extension of música in vivo, we set up a background music if you want to continue the evening with us. $20 per person. Last Friday of each month except December, July and August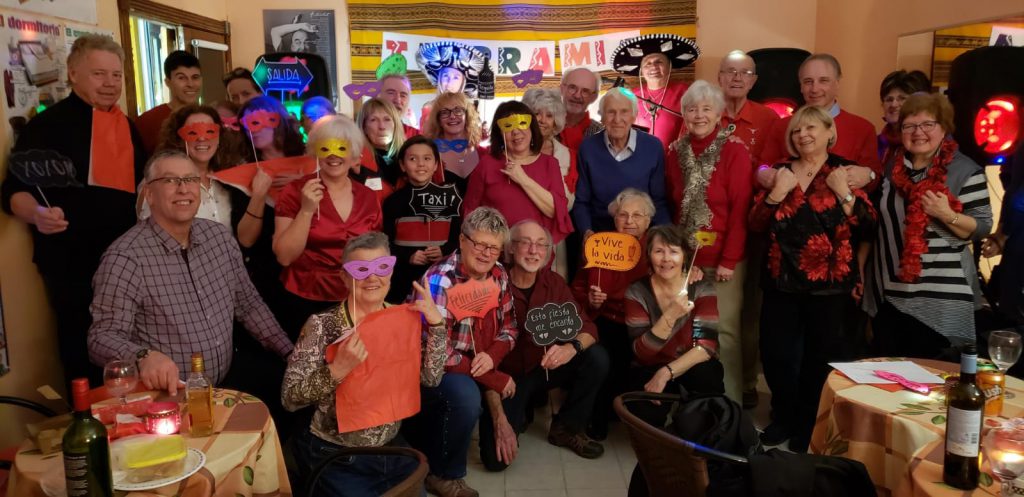 Nous offrons des ateliers sporadiques, didactiques ou non, pouvant traiter de sujets différents allant de l'atelier de subjonctif à comment préparer un ceviche, connaître les vins espagnols ou apprendre la technique de peinture à la craie…¡en español por favor!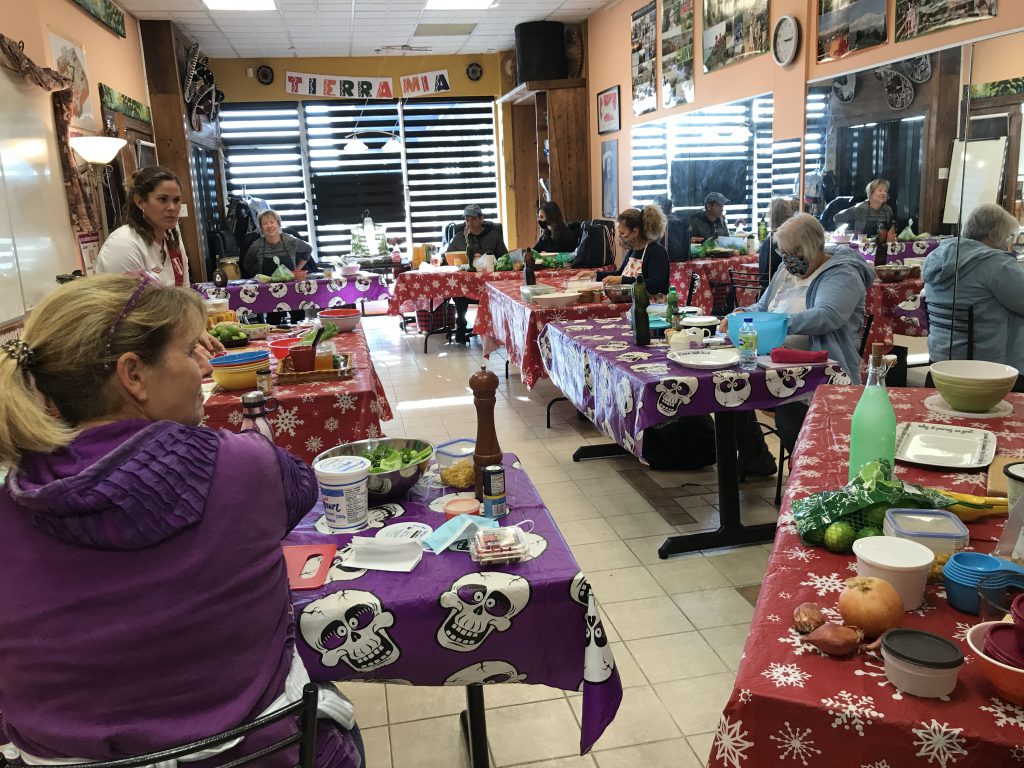 Once a year, we organise a trip to a Spanish-speaking country with the aim of providing you with a total Spanish immersion experience. With the skills we've acquired over time, we've adapted our trips to give you the best travel, the one you'll remember for a long time. Thus, we started in 2004 with all-inclusive packages to popular destinations to arrive at adventure trips that made us discover beautiful countries sometimes off the beaten track. We are currently favouring the learning trip, the one that will make us discover some regions of a country, its unavoidable attractions while keeping a little time to know more about its history, its culture, its customs and its regional vocabulary.